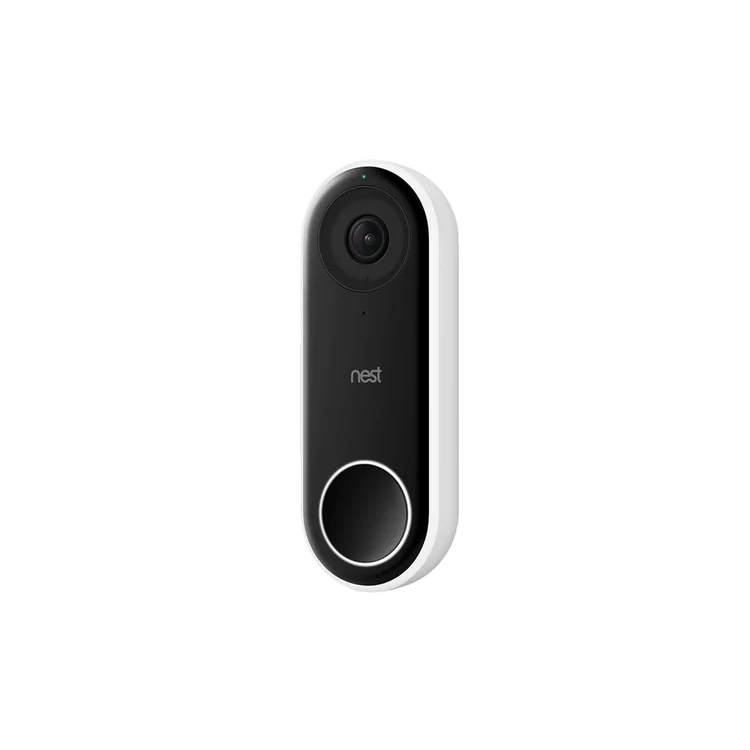 Home And Office Electronics Online Great Deals. Sale Price $84.95 UPWARD.
For this Google Nest Doorbell (Battery) Wireless Doorbell Camera – Video Doorbell.
If you are interested in same? Just click on the same or on read more and make your purchase.
Please note that we do have many more doorbells with great deals, that you will love.
PRODUCT OVERVIEW
The Nest Doorbell is a battery-powered video doorbell that works with any home. See what's happening at your door from anywhere with the doorbell camera and get intelligent alerts about important activity, like when there's a person, package, animal, or vehicle. And because there are no wires, you can install it yourself. Some features, including mobile notifications, remote control, video streaming, and video recording, require working internet and Wi-Fi. Up to 3 hours of recording. Learn more at g.co/nest/3hours. Nest Aware and Nest Aware Plus are sold separately.
KEY FEATURES
The Nest Doorbell has built-in intelligence and can tell the difference between a person, package, animal, and vehicle and send you an alert in the Google Home app, no subscription is required
Easily check in from anywhere 24/7 with live HD video with HDR and night vision; see what you missed with 3 hours of free event video history; or add a Nest Aware subscription (sold separately) for up to 60 days of event video history
If your Wi-Fi goes down or there's a power outage, the Nest Doorbell will store up to 1 hour of recorded events so you can see what you missed
The Nest Doorbell is easy to install wired or wire-free; the built-in battery means it works with any door, or connect it to your existing doorbell wires with the included wire connector
Whether you choose battery or wired installation, the battery-powered Nest Doorbell cannot continuously record 24/7 video history, even with a Nest Aware subscription
Talk and listen to visitors at your door, even if you're away; use the Google Home app to say you'll be right there, ask a delivery person to leave your package, or respond to visitors with pre-recorded messages.
Home And Office Electronics Online Great Deals.