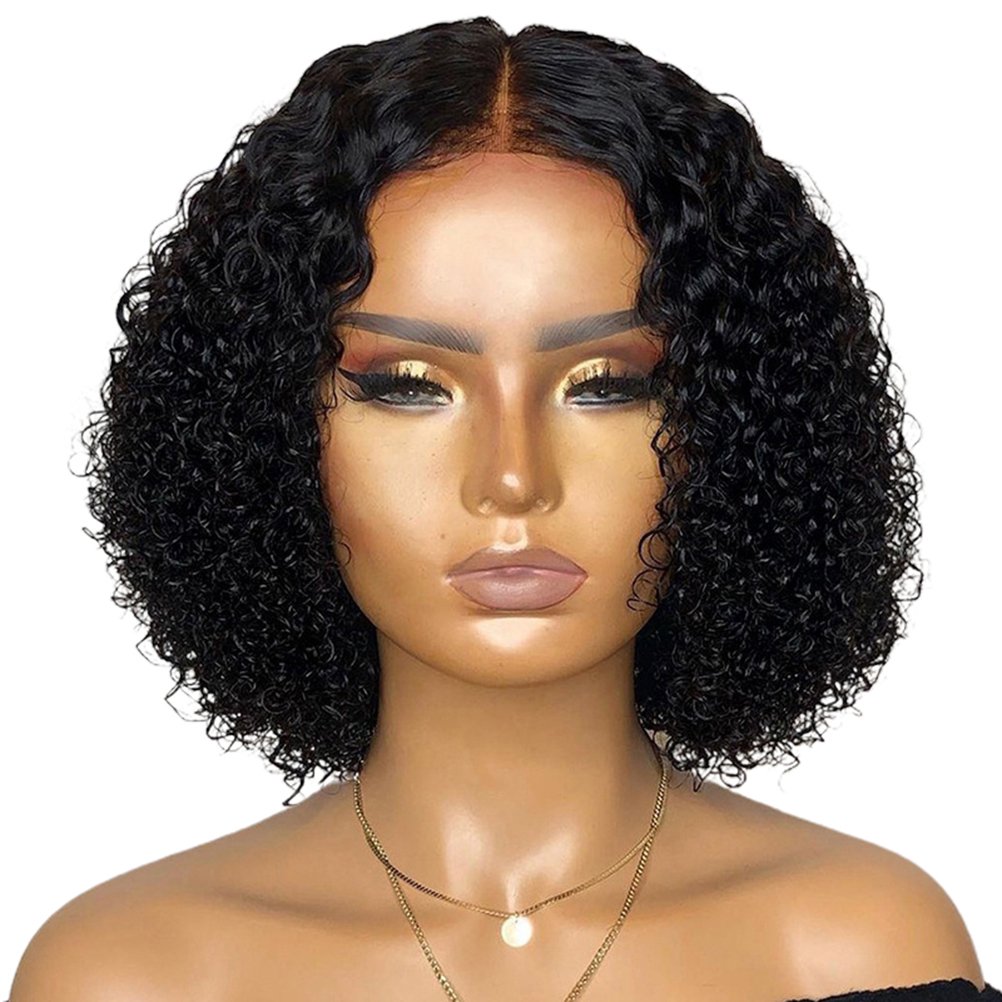 For Sale From $17.99 Upwards. For this DTOWER Lace Front Human Hair Wig Middle Part Curly Lace Closure Wig Short Wigs.
If you love same, just click on the same, or on read more and make your purchase. We do have great deals that you will love.
Product details
Bullet Point:
1. Hair texture: Curly wig, no shedding, no tangles.
2. Comfortable to wear: It is very soft and comfortable, making you forget you have to wear it.
3. Hair color: Natural color curly hair wig. You can reset it to your own hair.
4. Natural and real: The fashionable wig looks natural, real, very beautiful and feminine, soft.
5. Purpose: You can use it for parties, Halloween, role playing, and daily use.
Specification:
Product name: black short curly wig
Hair: Imported high temperature silk chemical fiber material
Net material: Rose Net
Weight: 200g (around)
Color: picture color
Packing: Simple PVC transparent bag + paper card
Package included:
1*wig
1. Hair texture: Curly wig, no shedding, no tangles.
2. Comfortable to wear: It is very soft and comfortable, making you forget you have to wear it.
3. Hair color: Natural color curly hair wig. You can reset it to your own hair.
4. Natural and real: The fashionable wig looks natural, real, very beautiful and feminine, soft.
5. Purpose: You can use it for parties, Halloween, role playing, and daily use.
Specifications
Brand
DTOWER
Color
As Shown
Age Group
Adult
Manufacturer
DTOWER
Gender
Unisex
Lace Front Human Hair Wig, Middle Part Curly Lace Closure Wig Short Wigs