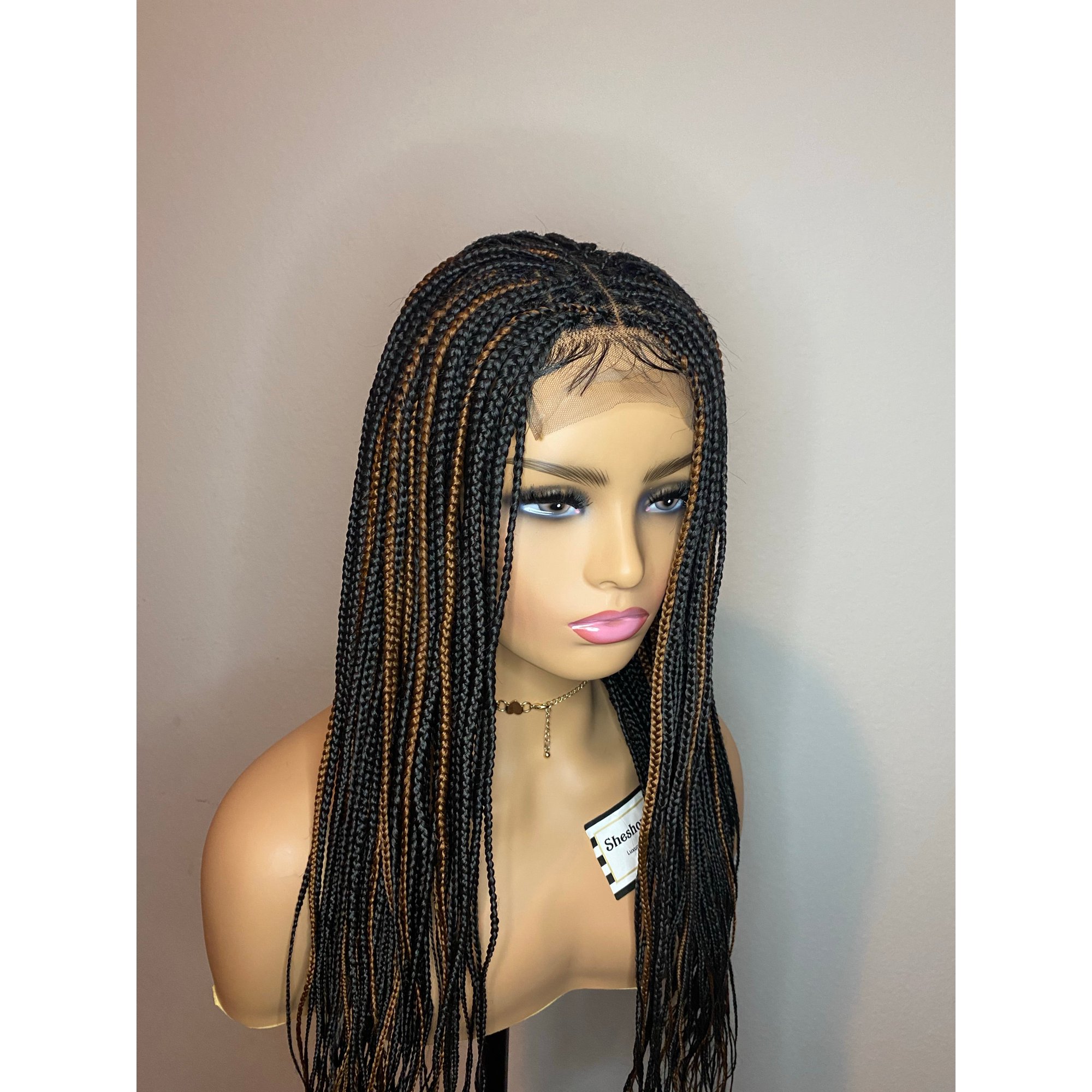 Sale Price $140.00 For This Knotless Hand braided cornrows tribal braids wig Beth tribal braids made on lace closure 4 by 4Beth tribal braids
If you are interested in this Handmade braided wig, Braided Wigs Lace Front?
Just click on the same, or on read more and make your purchase. We do have many more, with great prices that you will love to get.
Product details
Knotless braids made on 4 by 4 closure
Unit is made with 4 by 4 lace closure ( human hair)
braids are handmade. unit is typically 22 inches long. it can be worn by both children and adults. unit comes with an elastic band that help hold it in place. it can be worn with no glue and can also be worn with glue, depending on the customers preference. Unit does not have pins. unit is made with human hair lace.
Knotless braids made on 4 by 4 closure Unit is made with 4 by 4 lace closure ( human hair)braids are handmade. unit is typically 22 inches long. it can be worn by both children and adults. unit comes with an elastic band that help hold it in place. it can be worn with no glue and can also be wo
Handmade braided wig, Braided Wigs Lace Front