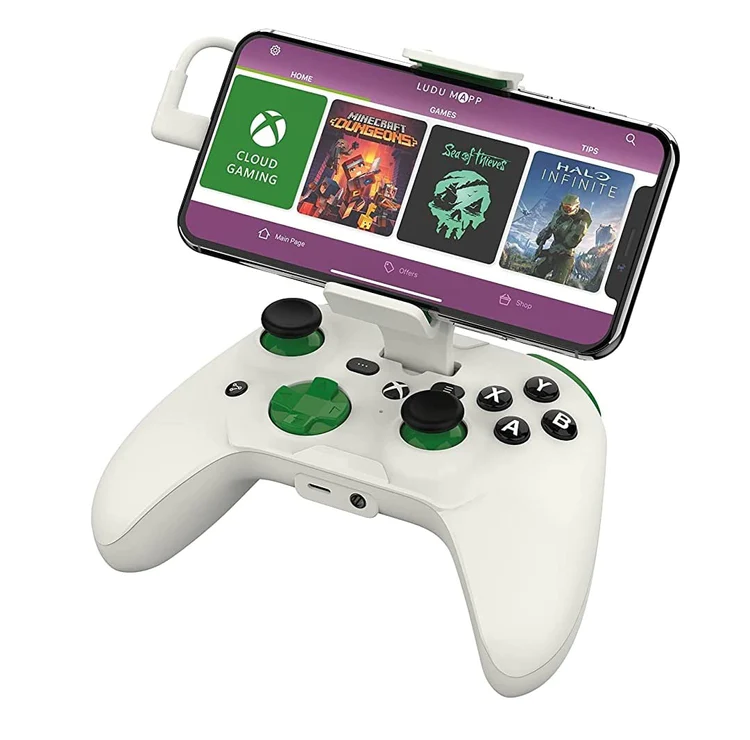 Sale, sale, great deals on Mobile Gaming Controller Android. If you are interested in same? Just click on the same or on read more and make your purchase.
We do have many more different types of gaming controls.
PRODUCT OVERVIEW
Play mobile games on an Apple device effectively with the RiotPWR iOS Cloud Game Controller (Xbox Edition), this controller is an official Designed for Xbox product.
The shapely design provides a solid comfortable grip, while the two joysticks, a D-pad, and a host of buttons provide enhanced control when streaming your Xbox game from the cloud. This plug-and-play RiotPWR iOS Cloud Game Controller (Xbox Edition) uses a wired Lightning connection for no lag and excellent responsiveness, while pass-through charging keeps the device powered up.
Additional buttons are now included so your mobile gaming experience is as close to console gaming on the go as can be, alongside the new share button allowing you to stream and capture gameplay.
Mobile Gaming Controller Android