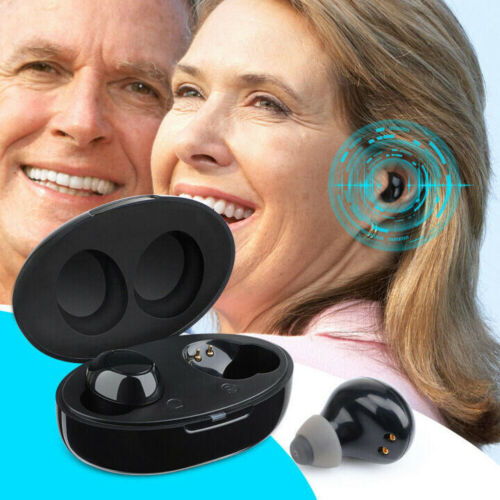 Sale Price from $36.88 Upwards. Best Hearing Aids for Seniors. A Pair Rechargeable Digital Invisible Hearing Amplifier Sound Voice Mini Size.
If you are interested in the same? Just click on the same, or on read more and make your purchase.
We do have many different types of hearing aids, with great deals, that you will love.
Specification:
Maximum sound output: 118+/- 3dB
Sound Gain: >= 35dB+/- 5dB
Total harmonic distortion: <= 5%
Frequency range: 300-4500MHz
Input noise: <=32dB
Voltage: d.c.1.2V
Current: <=5mA
Host, charge for 2~3 hours, use for 20 hours
The charging box can charge the hearing aid 5 times in 90 minutes
Color: White/Black
Features:
1. Mini hearing aids, portable, invisible and easy to carry. It makes you feel more comfortable.
2. It can greatly reduce noise and provide good sound quality. And help you hear clearly and loudly, whether you're indoors or out
3. Long battery life- USB is rechargeable, durable and reliable. It only takes 2-3 hours to charge, and it can be used for 24 hours in a quiet environment
4.There are two modes to adjust, five sound levels, with its own noise reduction function, so that you can adapt to any occasion.
5. Compact charging case, easy to carry-The weight is less than 10 gram, SUPER light weight. Exquisite oval-shaped charging box, which can be charged and stored, convenient to travel and does not take up space
6. One key adjustment, simple operation- Long press to adjust the mode, short press to adjust the volume.
7.Three different size of hearing aid earplug to choose. They are more suitable for your ear holes and won't feel bloated or painful when you wear them for a long time.
Best Hearing Aids for Seniors.
Summary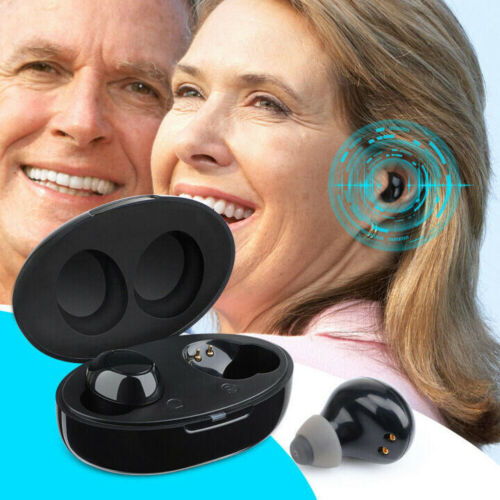 Product Name
Best Hearing Aids for Seniors